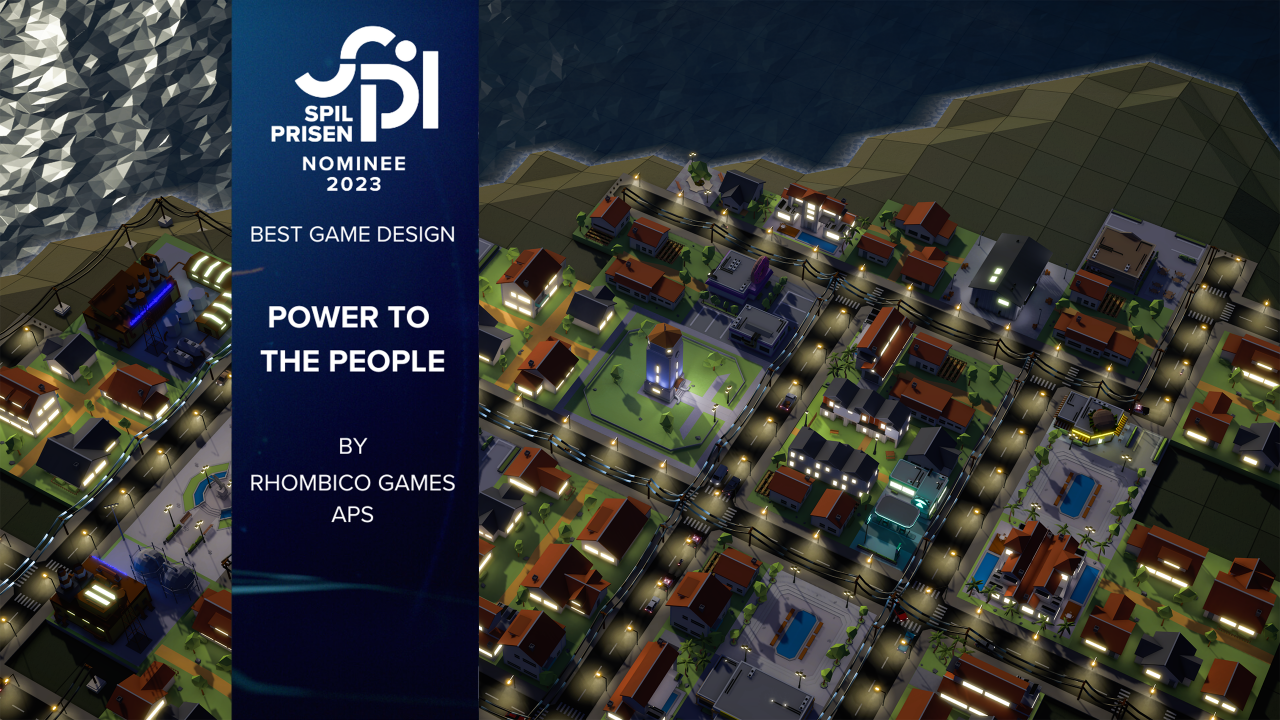 We at Rhombico Games are excited to announce that our indie game, Power to the People, has been nominated for the Spilprisen awards in the "Best Game Design" category. As a studio with a passion for strategy and resource management games, we're thrilled to be recognized for our unique game mechanics.
Power to the People offers players a thrilling resource management experience as they build and maintain a power grid for a constantly growing population. With the added challenge of potential disasters, players must sell energy and earn money to expand their company, research new technologies, and supply newly constructed cities.
We want to thank our players and supporters who have made this achievement possible! We're looking forward to sharing more updates as the awards ceremony – which will take place on April 25th – approaches.